Contabo Discount: Up To 50% OFF VPS & Servers
Contabo founded in 2003, is well known as one of the best place offering web hosting with low-cost dedicated servers, virtual private servers, webspace and colocation, as well as professional hosting solutions for businesses of all sizes. Their datacenters are located in Germany and they provide 2 serves including Windows and Linux.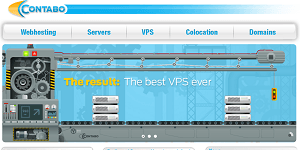 Pros and Cons of Contabo
Pros:
Dedicated CPU cores + Dedicated RAM
24/7 support
One of few web hosts to offer colocation services
Easy scaling
Wide range of products
Cons:
Snapshots only available with 100% SSD plans
Limited OS support
Can't purchase domains without hosting
Only datacenters are in Germany
Contabo pricing and plans: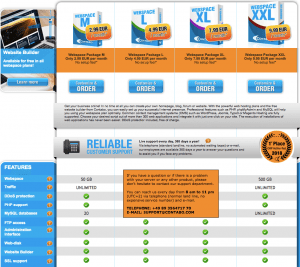 Contabo offers shared hosting plans starting at €2.99 per month (no setup fee).
Package M – available for €2.99 per month (€35.88 upfront), 50GB, and 20 MySQL databases
Package L – available for €4.99 per month (€59.88 upfront), 100GB, and 50 MySQL databases
Package XL – available for €7.99 per month (€95.88 upfront), 250GB, and 100 MySQL databases
Package XXL – available for €9.99 per month (€119.88 upfront), 500GB, and unlimited MySQL databases
Contabo Features:
Deep Domain Registration Options: Contabo offering over 300 domain extensions and you can register a new domain name or transfer an existing domain name to the company with ease (though you must be a Contabo customer to take advantage of the company's domain name services). All domains registered with Contabo come with a customer control panel that makes it simple for you to create and update your different DNS records. Besides, Contabo offers many Linux game server plans for specific multiplayer games, including a Minecraft game server option.
Security Features with Backups: Contabo provide a backup bolt-on that gives users the ability to save encrypted backups via FTP. There's also another service, 100% Auto Backup, that provides automatic and regular backups for the entire contents of a web hosting account.
Numerous Upgrades and Add-On Servic: Automatic daily, weekly, and monthly backups cover databases, configuration settings, and more.
Support Mantra: The Customer is King: Support agents open every day of the year by phone or email. Contabo offers real-time server status updates on service interruptions and maintenance, in addition to FAQs and helpful tutorials that instruct users how to configure and customize various aspects of their hosting plans
Contabo Support and Customer Service
Contabo offers telephone support from 8 am until 11 pm, in its local time zone (UTC+2 plus email. Besides, is you are interested in self-help resources, the company provides an online FAQ and free tutorials on server management.
Conclusion: Is Contabo the Right Choice for you?
Contabo mainly serves customers with products from Germany and central Europe, but if you really want to try the best affordable VPS, just take it and find out more here