Linode Discount: Up To 50% OFF VPS & Servers
Linode founded in 2003, is well known as one of the best website hosting companies with over 400,000 customers worldwide. They are focused entirely on its Linux cloud hosting platform, so it's not the best choice for beginners.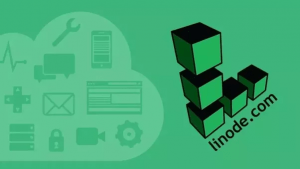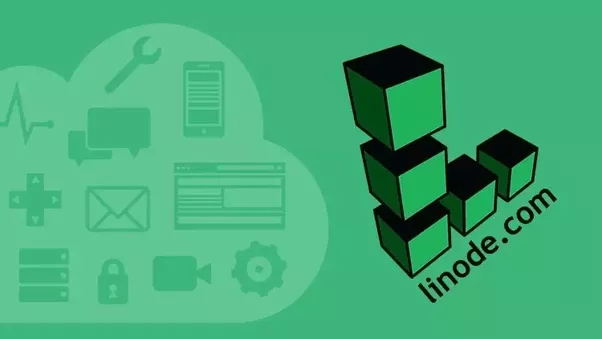 Pros and Cons of Linode
Pros:
Multiple data centers
Get almost unlimited power over your servers
Competitive pricing and hardware for VPS and dedicated CPU plans
Great for Linux experts who want SSH and root access & nearly unlimited power
Consistent uptime delivery
Cons:
Fee for automated backups
Managed plans cost an additional fee
Unreliable tech support
No cPanel
Linode pricing and plans: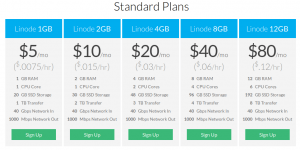 Linode provides three types of cloud hosting which, in turn, each split into five tiers.
Standard Plans start at $5/month for a single vCPU node and scale up to six vCPUs for $80/month.
If you need a server for computing purposes rather than hosting a website, you can pay hourly instead.
For other plans pricing, find out here
Linode Features
Great Backup Options: Linode offers a backup system that is effective and easy to use. The service is a managed service offered by Linode just takes one click from the users to implement. Besides, users can configure and change the times of backups anytime. The backup system begins immediately and is saved separately from your server stack.
NodeBalancer: Linode has created a load balancing system named "NodeBalancers." This system balances incoming requests to keep the site running fast no matter the traffic level. In addition to this basic service, NodeBalancer also monitors backend health to route requests properly.
Longview: Linode offers a system level tracking software, called Longview to help developers troubleshoot issues and prevent future problems.With this software, you will see up to the minute data straight from the system itself. This information will be shown by graphs and charts and allow you to see and correct issues like resource bottlenecks and other issues.
Linode Support and Customer Service
Linode offer quality and speedy customer services within 24/7, via telephone and email support, live chat, and a ticketing system. Besides, customers can also access training videos and tutorial guides for added learning and reference.
Conclusion: Is Linode the Right Choice for you?
With the overview of Linode features, pricings as well as pros and cons, you surely know your own answer that Linode really is the best choice for yourself or not.
If your are fond of Linode and its products, click here