Hostgator Discount: Up To 60% OFF Hosting
HostGator was founded in 2002 and grew quickly to become one of the biggest hosting companies in the world. You can credit the monstrous growth to their great shared hosting plans, reliable web hosting, and quality customer service.
Today it is headquartered in Houston, Texas and hosts over 8 million domains. They have 850+ employees that offer around the clock support and serve businesses of all sizes.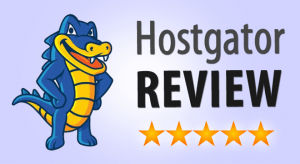 Pros and Cons of HostGator
Like every other product and service, each hosting company have their pros and cons. Here are the pros and cons of HostGator that we learned.
Pros
Reliable hosting: HostGator guarantees an uptime of 99.99%. If you experience downtime below that, then you will get back one month credit on your account.
Generous money back guarantee: HostGator offers 45 days money back guarantee. Normally, web hosting companies do not offer a money back guarantee exceeding 30 days.
Flexible billing periods: You can choose between monthly and yearly billing periods. Longer billing periods will get you the most discount.
Free migration: HostGator offers free migration service with all new accounts. Their expert team will transfer your website from your previous host at no extra cost during the first 30 days of signing up.
Cons
No free domain: Unlike many other hosting companies, HostGator does not offer a free domain registration upon signing up.
Aggressive upselling: You need to review the additional services pre-selected during the sign up process. If you are unsure, then uncheck them anyways. You can always add them later when needed.
HostGator Hosting Plans and Features
HostGator offers a variety of hosting plans. You can choose from shared hosting, VPS hosting, dedicated servers, cloud hosting, and WordPress hosting plans.
All these plans are feature rich and suitable for different budget and hosting requirements.

Let's take a look at these plans offered by HostGator.
Shared hosting: Shared hosting is the best way to start a new website with low traffic. On shared hosting environment, your website shares resources with other websites hosted on that same server.
Cloud hosting: While a shared hosting account is limited to a single server, cloud hosting utilizes multiple servers. This plan is suitable if your website gets frequent traffic spikes.
WordPress hosting: This is their shared hosting plan optimized for WordPress powered websites. It optimizes performance and protects your website from some common WordPress attacks.
VPS (Virtual Private Server): Virtual Private Server allows you to manage your virtual resources on a cloud hosting platform. It is suitable for growing websites with frequent traffic spikes.
Dedicated server: With dedicated hosting you get a server solely for hosting your website. But it also comes with great responsibility because you'll have to maintain it by yourself.
HostGator Support and Customer Service
HostGator offers one of the best customer service in the industry. This includes 24/7 phone and live chat support as well as ticket based email support.
Inside your hosting dashboard, you will find their support portal. This portal helps you find quick answers from a knowledge base of 680+ articles and 500+ video tutorials.
Every HostGator account is fully guaranteed by the CEO, Adam Farrar. If you ever have a problem with the regular support, then you can ask your ticket to be assigned to Adam. He will actually respond personally to each ticket assigned to him.
Conclusion: Is HostGator the Right Choice for You?
Now that you have read our detailed HostGator review, you are probably thinking if HostGator is right for you?
HostGator offers variety of hosting plans that fit all budgets and requirements. They offer all the tools you will need to build a website.
Over 2 million customers have already trusted HostGator. Whether you are a seasoned Internet pro, or just starting out with your first website, you'll find every necessary tool to bring your website to next level.
Ready to get started with HostGator? Click here to select your HostGator plan today.